Team Noah treats 10 local foster youth to first trip to Disneyland
New non-profit and Our County, Our Kids partner to make youths' dreams come true in honor of late teen
A trip to Disneyland is a special treat for any kid, and Charles and Kristin Scott of Lompoc are bringing that opportunity to underprivileged kids through an annual scholarship. Their non-profit organization is called "Team Noah" in memory of their 15-year-old son who passed away after his battle with cancer, and their first trip will take place on November 15, 2017. 10 children will be heading to "the happiest place on earth" with several chaperones.
The Scotts, who are bio parents of two boys besides Noah, became certified as resource parents in October 2015 with the help of Our County. Our Kids, a program of the Santa Barbara County Department of Social Services. They have since fostered nine children, which includes 3-year-old Sophia, whom they adopted last year. They also plan to adopt a 6-month-old baby, who is currently in their care, next year.
When Noah was diagnosed in July 2016, they encountered questions and criticism of their decision to continue fostering despite his illness. "We talked to Noah about putting it on hold," they said. "Noah immediately said no, he loved the kids and babies, they made him happy. He was a huge advocate."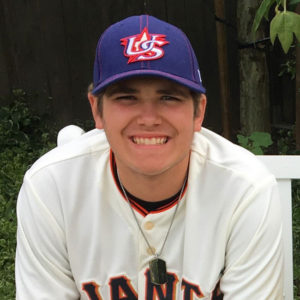 In August 2016 they established Team Noah as a Facebook page to share information about his condition and treatment. It garnered great support from the community, eventually growing to over 7,000 members. They use the hashtag #LiveLikeNoah to inspire others and themselves as well: "That's why my wife and I are feeling motivated to do these outreaches and to continue the legacy," said Charles.
Since completing the legwork necessary to gain non-profit status, the Scotts have coordinated several events as fundraisers. These have included a golf tournament and annual baseball tournaments, with a goal to raise $40-50K per year to continue their work with underprivileged children. Along with the Disney trip, they have scholarships set up for graduating seniors in Noah's name and a sports-themed mission trip for students to share their Christian faith. "These things only scratch the surface of how we want to help people throughout the community."
There's no greater pain than losing a child, and the Scotts continue to grieve his loss. However, Noah had a great love for the children they fostered and enjoyed watching their reactions on their first trip to Disneyland. The nonprofit's mission is more than treating kids to a day at the park — it's showing them that someone cares, giving them a chance to have a normal childhood experience and make happy memories.
Honoring their son's memory through the work of Team Noah helps them work through their pain, knowing that Noah's love and faith will continue to serve others for many years to come.